Spacecraft built to probe Sun 'shows UK's scientific strength' By Press Association
A spacecraft built to unlock the mysteries of the Sun has been described as "the most significant UK investment in a space science mission for a generation". The Solar Orbiter, which was designed and built in Stevenage, is expected to blast off into space next week in the Atlas V 411 rocket from Nasa's Cape Canaveral site in Florida. The spacecraft will orbit the star, beaming back high-resolution photos and measuring the solar wind as part of the mission led by the European Space Agency (ESA) and partly funded by the The UK Space Agency.
Dr Chris Lee, the UK Space Agency's chief scientist, told the PA news agency: "Understanding how our Sun works is a UK science strength, with teams investigating how solar storms build and grow. "The Solar Orbiter represents the most significant UK investment in a space science mission for a generation. (PA Graphics)
"Science teams across the UK proposed the mission in the first place and are now supporting major roles in four of the 10 instruments." The £1.3 billion mission will run parallel to Nasa's Parker Solar Probe.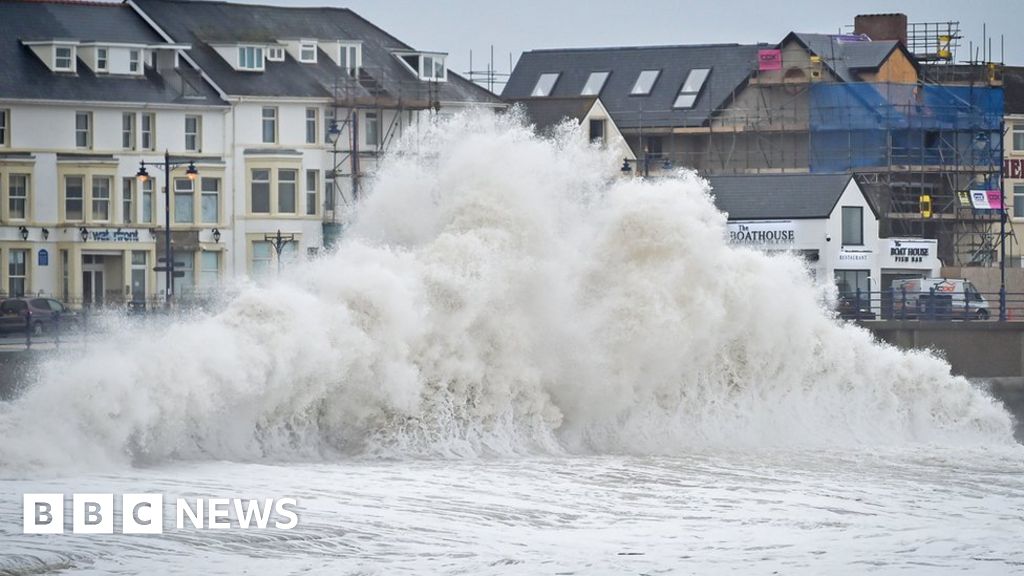 Storm Ciara to bring severe gales to UK
Sporting events called off because of the adverse weather included Manchester City's Premier League match against West Ham. Western Power Distribution says 12,779 of its customers in the East and West Midlands, the South-West and South Wales do not have any electricity. In the UK as a whole about 118,000 people were without power as of 16:00 GMT.
Energy companies said they had reconnected 421,000 customers since the storm hit and work is continuing to restore electricity to the remaining homes. One journey was made easier by Storm Ciara, however: a British Airways flight made the fastest subsonic New York to London flight as it rode a jet stream accelerated by the storm.
How bad is the storm? The amber warning for wind in place across much of England and Wales until 21:00 GMT means that damage to buildings, travel disruption and power cuts are expected.
Yellow weather warnings cover the whole of the UK until midnight on Sunday. Wales has been hit by some of the the strongest winds so far, with a 93mph gust recorded in Aberdaron, north-west Wales, followed by 86mph in Capel Curig in Snowdonia. Image copyright PA Media Image caption Waves battered the coast at Newhaven in East Sussex.
See Science & Environment News Articles